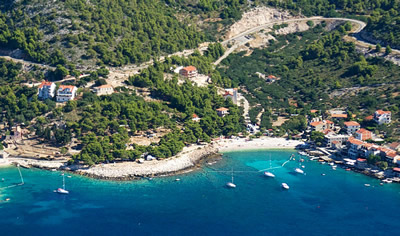 Milna

Milna is a small tourist village on the southern coast of the island, situated just 4 km away from Hvar town. Milna is an ideal summer destination for families with children and for people who want to enjoy by sea.
There is eight excellent restaurants, a mini market, a pastry shop and a kiosk with daily newspapers. On the ground floor of Juka's house there is also bakery that offers delicious, fresh bread and various pastries.
Rocky but accessible coast and three pebble beaches gives you a opportunity to find your place under the sun, and if youwould like to enjoy in more freedom and peace, nudist beach is located just a short walk from the villlage.
For those who crave adrenaline there is climbing rock as well as numerious hiking trails just narby.
In Milna you can rent a scooter, car, bike or boat to explore charms of the island.